Welcome to Donovan's
Painting and Drywall
1

5+ Years Painting & Drywall Experience
World Class Project Management
Total Craftsmanship Guarantee
Our Painting and Drywall Promise
Every great painting and drywall project starts with exciting possibilities. To bring that vision to life, it takes a contractor that can match your inspiration and see the bigger picture.

That contractor will also have the best craftsmen with the perfect suppliers and the ideal technology to bring it all together.
At Donovan's Painting and Drywall, we go above and beyond on every project because we share your passion for excellence. It is our privilege to create amazing new colors in your home. We promise to always exceed your expectations no matter what it takes. CALL US TODAY FOR A FREE CONSULTATION: (302) 278-7848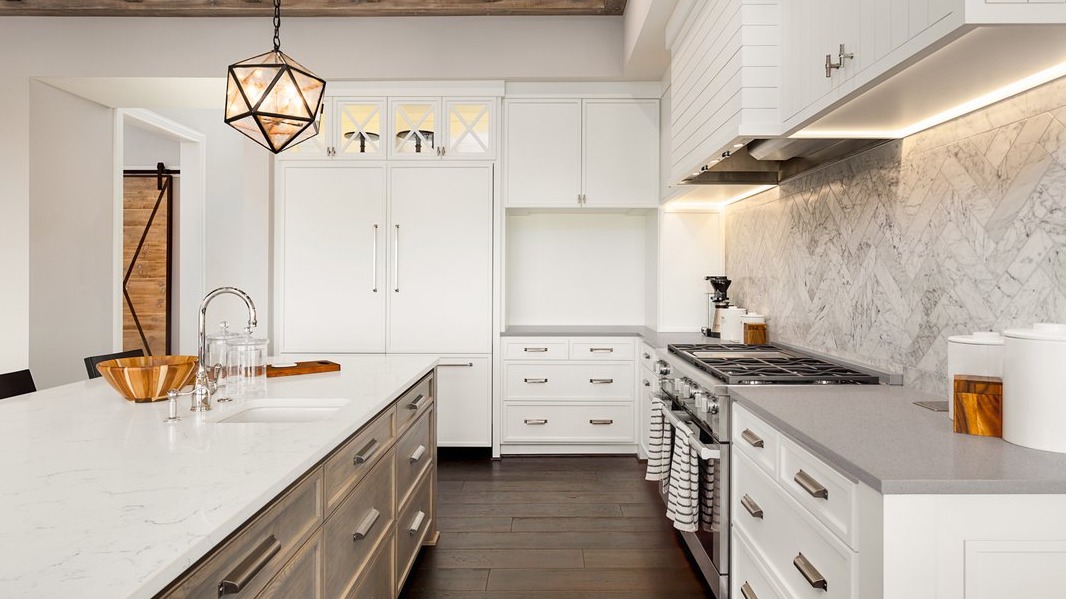 Our Award Winning Services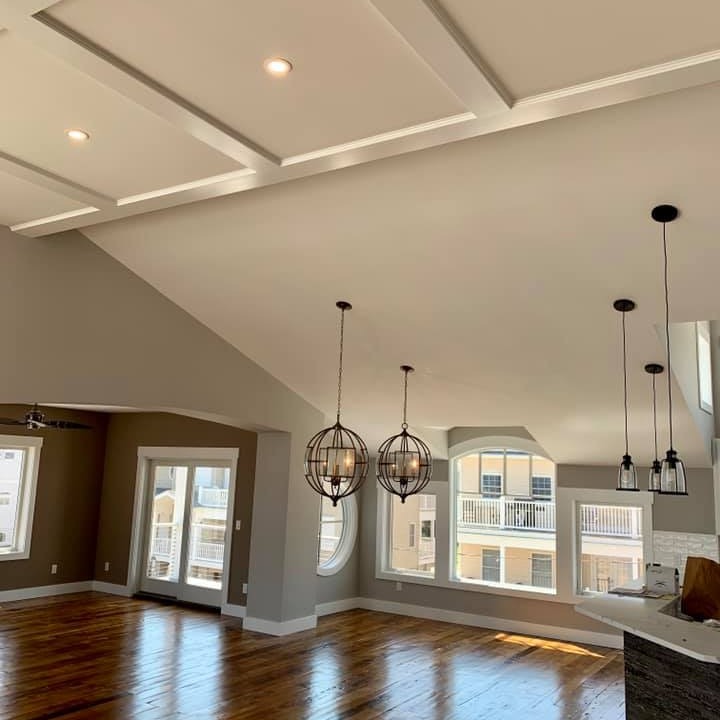 Call Us Today To Learn About Our Signature Processes! (302) 278-7848
Customer Testimonials
See why clients can't stop bragging about our painting and drywall expertise. And you can use this form to send us your feedback.
Carlos, Demitri and the Team did an excellent job for a very affordable price. Very satisfied very with their preparation, care, skill, diligence and results. The crew was outstanding. They were professional and polite. I could not have asked for more. Iris and the cleaning crew went above and beyond. I would recommend Donovans to anyone who is shopping for a great painter. Thanks for a job well done. Jim & Terry L.
Terry Long


They were very efficient and did a great job. Cleaned up afterwards nicely. Greg handle the work details and estimate. Would highly recommend.
Kenneth Cohen


Extremely Professional and friendly from beginning to end. The end result was amazing! I have a very large house that needed many trim/drywall repairs and lots of paint. These guys know what they are doing. Highly recommend for any job, big or small. They can handle it all. Thank you Donovan's! - Bruffey Family
Mico B.


Perfection is Our Watchword

One of the main aspects that sets Donovan's Painting & Drywall apart from competitors is our attention to detail. We take your initial concepts and bring them to life in a mock-up of your chosen colors and textures. Actually seeing the finished product up front really helps fine-tune your vision.

Another benefit of modern design is that it opens up the possibilities with material types, colors, & finishes. Knowing these things up front ensures that you'll get the most for your budget.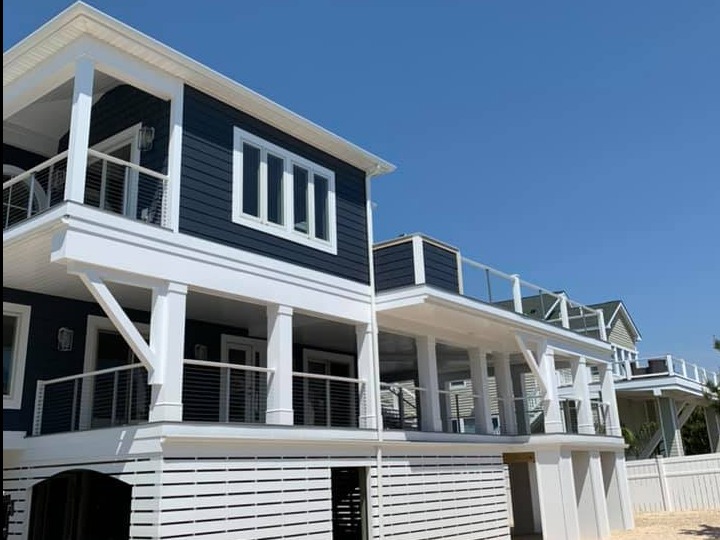 Simply Outstanding Craftsmanship
Our painters are a notch above what you may have typically experienced. Our team has extensive experience to achieve ideal results on any budget. That also means we finish projects on time, every time, with results that will take your breath away.

We aim for absolute perfection on every project and won't stop until it's achieved.

Call Us Today at (302) 278-7848
Industry Connections
As painting and drywall experts, we can handle every aspect of your project from design to finding the ideal materials at a fair price. These connections save you a small fortune while keeping the project on time & budget.

Additionally, we have excellent relationships with many of the top contractors in Rehoboth Beach, Lewes and Bethany. From smart home technology to outdoor kitchens and breathtaking pools, we have partners who can handle anything.
Case Study - Shady Contractors
A lot of contractors can say all the right things, but delivering quality work is an entirely different story. That's why it's essential to check references & verify they have the right kind of experience.

Also be sure to verify their license and insurance, plus check their history at your local Better Business Bureau.
Bring Your Painting & Drywall Project To Life
Call us today about your project, get some expert tips and receive a free quote!
Myth - Focusing On Price
There's a lot to know about Rehoboth Beach and Lewes painting contractors - and you definitely don't want to learn the hard way. That's why you should never focus solely on price for any project. Instead; focus on experience and value.

Receive a Quote Today!
Who We Are
The Ideal Home Painting and Drywall Pros In Rehoboth Beach and Lewes
It's no secret that renovations take a ton of work. From planning stages to getting the right team to finding the perfect materials, there's a big margin for error.

We know because we've been there and had to figure things out the hard way.
Almost two decades later, we can say with confidence that we have the smoothest, most reliable painting and drywall team in the area. We're here to guide you every step of the way to save you time, money and headache. You'll love our process as much as our final results. Call us today at (302) 278-7848 to learn how we can help.
The Ideal Painting Team
Our team has over 100+ years combined experience in home renovations alone.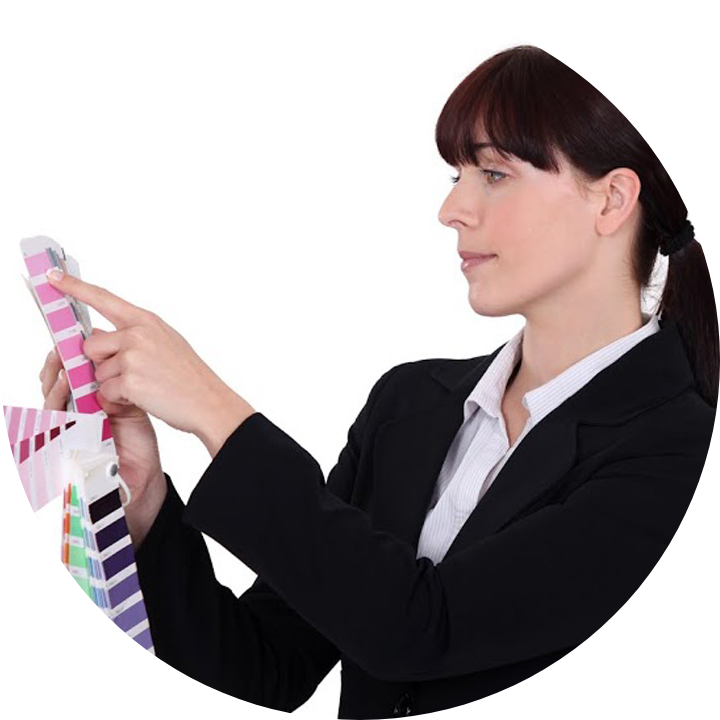 The Ideal Materials
We source from trusted local vendors with connections all over the world.
The Ideal Technology
Seeing is believing- we bring your projects to life at the very start of each project.
We Are The Top Painting and Drywall Team In Rehoboth Beach
Learn more about our
5-star experience!
Call Us Today For A Free Quote

(302) 278-7848
Frequently Asked Questions
Do I need to hire an interior designer separately?
Not with us- we already have Rehoboth's top designers on our team. Just give us a call to schedule an appointment.
Does a painting contractor need to be licensed?
Yes; painters must obtain a license from the Delaware Division of Revenue. This protects the public from incompetence and dishonesty in provision of construction services
How will you ensure my project stays on budget?
We handle everything in-house and work with highly trusted suppliers to ensure your budget is met. Call us for additional details.
Address

32454 Lewes Georgetown Hwy
Lewes, DE 19958

36983C Rehoboth Ave Ext
Rehoboth Beach, DE 19971
Contact
P: (302) 278-7848
@: office@donovanspaintinganddrywall.com
Hours
Monday 8AM-5PM
Tuesday 8AM-5PM
Wednesday 8AM-5PM
Thursday 8AM-5PM
Friday 8AM-5PM
Saturday 8AM-12PM
Sunday Closed